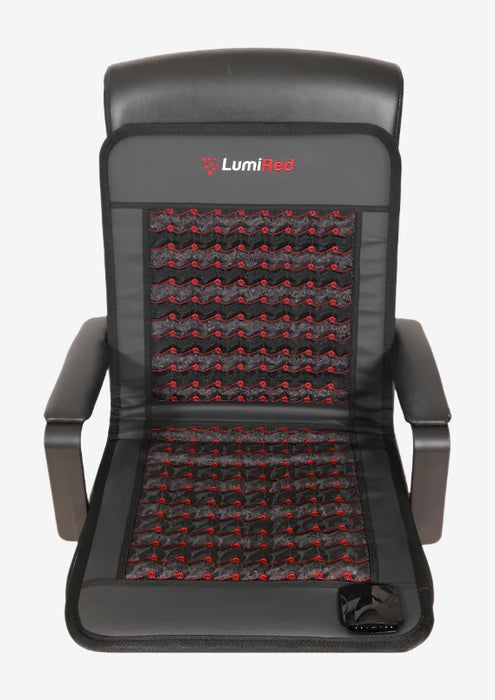 Customers rate us 4.9/5 based on 82 reviews.
Infrared PEMF Mat Mid
Original price
€419,00
-
Original price
€419,00
Availability:
in stock, ready to be shipped
The Lumired Infrared PEMF mat combines the grounding benefits of the Earths magnetic field with the healing benefits of infrared heat. This penetrate deep into the tissues to trigger your bodies natural healing process. Heal chronic pain, boost post-workout recovery, enhance your sleep and deepen your relaxation, PEMF helps them all. 4 preset frequencies from 3-23Hz mimic the frequencies found in nature. Layers of amethyst and tourmaline crystal along the length of the mat generate negative ions which fight free radicals.
The PEMF Mid Mat is ideally suited to use on a chair or sofa and allows you to administer your treatment while working or relaxing in the evening. Your PEMF frequency is selected from the handheld control panel along with your desired infrared temperature. 
Product Details

Potential Benefits:
Reduce Stress
Relieve Chronic Pain
Enhance Sleep
Enhance Recovery
Calm the Nervous Syste

Specifications:
Size: 100x50cm
Weight: 6kg
Crystals: 4kg
PEMF: 2 pieces PEMF core. 4 Levels of
frequency, 3-23HZ
Heaters: 30-80°F
Low EMF
Warranty: 2 years